---

<!a href="http://www.cs.ubc.ca/~shelmer/Ontario/Algon03.html" target="_blank"><!img src="images/Helmer1.jpg" alt="Checkout Scott Helmer's super photos at his trip-log!" align="right" width=296 height=63 border=0 hspace=30 vspace=5><!/a>Sunday, November 9th, 2003 . . . . .

There's a new link in the Trip-log Inventory. It's to Scott Helmer's 4 Day 2003 Loop. He and his pal Blair travelled from Opeongo Lake, through Proulx, Crow River, Lavieille and Dickson Lakes. While his text account is brief, his photographs are super!

---
Thursday, November 6th, 2003 . . . .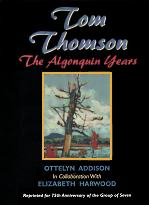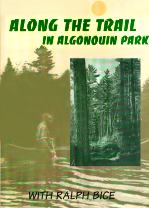 There are three new additions in the Resources / Publications / Algonquin Park - Historical subsection. You can either access them directly by the preceeding link or actually "burrow" in through the same indicated menu choices.

---
Monday, October 27th, 2003 . . . .
A year has gone by since the inception of Preserve and Protect Algonquin. Since that time, several observations are worth mentioning. The original reported incidents represented the 2002 camping season and clearly documented its deficiency both in the education and enforcement of regulations. Park Superintendent John Winters became appreciative of the concerns expressed in our Incident Log and of our effort to propogate ethical guidelines for park use. In preparations for the 2003 summer season, some park wardens' duties were re-aligned to include more overnight interior trips via logging road and water access. This extended the wardens' inspection and enforcement functions deeper into the park interior, allowing them to perform more like the traditional 'rangers' of old.
While attending the October 22nd, 2003 Toronto session of the First Information Centre - Algonquin Park Forest 2005 - 2025 Forest Management Plan, I talked with numerous Parks Ontario and MNR senior staff, as well as AFA representatives. It was apparent to me that while education and enforcement still need improvement, there have been some distinct efforts to maximize resources toward this end. Undoubtedly, some of the efforts have the side benefit of reducing operating costs. While the park's revised short-term efforts appear to incorporate some increased enforcement, it's clear that their long-term plans depend on re-aligning their limited resources to increase user-education.
A prime example of combining increased user-education with decreased operating costs is the park's increased promotion of the Minimum Impact philosophy, to foster "If you pack it in, you pack it out" and the taking home of camping garbage. This ties in with the park's progressive removal of garbage buildings from access points, trailhead parking lots, scenic pull-offs and picnic grounds ... thus reducing both collection and disposal costs.
The encouraging changes that have started to happen through the 2003 season don't mean we should drop the Preserve and Protect initiative. Rather, the start of changes tells us that our concerns are not being ignored. Continue communicating your concerns to both this website and the government officials responsible for Algonquin Park. Just remember that specific details, photographic illustration, constructive suggestions and a friendly tone go a long way toward making effective communications of our concerns for Algonquin Park's preservation and protection.
And please don't forget that with the installation of the newly elected provincial government which occurred on October 23rd, there's an entirely new set of ministers and assistant staff that are now responsible for our parks and resources. The weeks ahead are an ideal time to welcome them to office with your comments, concerns and hopes for Algonquin Park.
---
Wednesday, October 22nd, 2003 . . . . .

This afternoon, I attended the Toronto session of the "First Information Centre - Algonquin Park Forest 2005 - 2025 Forest Management Plan". For a very informative three hours, I looked over displays and met with key staff of the Ministry of Natural Resources, Ontario Parks and the Algonquin Forestry Authority. I was also given an overview of the computer software used to facilitate the management of logging in Algonquin Park.
After conversing with both the government and logging representatives, I came to two distinct conclusions. Firstly, very tight controls are already well established over the Algonquin Forest's management process. Secondly however, there's a need for increased public awareness of all the processes involved both in the operation of Algonquin Park and in the management of the logging of the Algonquin Forests.
The tremendous amounts of technical and statistical information involved in these management processes became quite evident as conversations progressed. The reconciliation, integration and management of ecological, recreational and logging objectives are ongoing processes ... thus this periodic plan review.
Only by better understanding the various processes affecting Algonquin Park, can we (the general public) hope to participate more fully in the park's life. Algonquin Park's prime value to us is as a LIVING TEACHER ... teaching us firstly about nature, then about our place in nature and finally when it's all said and done ... about our own nature! We claim to be serious about loving Algonquin. Perhaps our claims warrant more curious, respectful and appreciative responses. While I hadn't anticipated such a turn of thought, it certainly does point out the way many of us (myself included) tend to take Algonquin Park's values for granted.
Jim Murphy (MNR Park Planner) indicated he'll be forwarding information and reports pertaining to ecological and recreational issues. Together with continued submissions from you (the readership), it is hoped that this information will provide additional informative content for this website.
---