<!********CHANNELS OF CHOICE ROW 2*********>
My Self Reliance - Outdoor Adventures
Shawn James is a Canadian outdoorsman, photographer, guide and self-reliance educator.
As well as writing about survival, bushcraft, canoeing, kayaking, hiking, snowshoeing, fishing and camping .. he has produced a wealth of informative videos on the same subjects.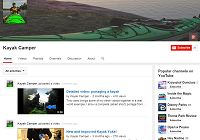 Kayak Camper
Bob's YouTube channel is devoted to kayak camping. For those who trip the Algonquin backcountry in a kayak and are searching for a tried-and-true method of portaging with a kayak, look no further!
His videos include the construction of his latest kayak yolk
<!********CHANNELS OF CHOICE ROW 1*********>
Loon Island Outdoors
Rob Waywell's Loon Island Outdoors video channel promotes outdoor recreation including canoe tripping, fishing and great adventures.
Well over 50 videos include trips, 'how-tos' and wildlife observations.
Solo Lesta - Follow Your Own Path
Solo Tripping is all about doing things your own way at your own pace, so Join me as I take my trips in my own way.
Including quick tips, kit preparations, and trip logs.
<!********CHANNELS OF CHOICE ROW 2*********>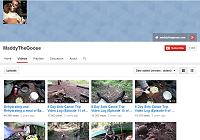 Maddy The Goose
Troy of Maddy The Goose fame, has compiled well over forty videos .. all about canoe tripping and sharing his experiences.
From food to knots .. his goal is to share the things he actively does .. "Maddy is my dog and Goose is her nickname."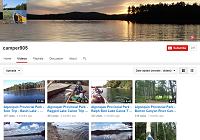 camper905
Contains some of his camping trips, as well as campsite reviews, gear reviews, packing reviews, portage reviews, wildlife and anything camping that perhaps isn't a "camping trip" video.
<!********CHANNELS OF CHOICE Row 3*********>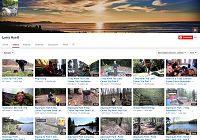 Larry Hyett
Some really enjoyable videos, including some memorable Algonquin Park canoe trips.
"Sharing experiences in the great outdoors. So far mostly in Algonquin and by canoe but there's still lots of other types of things on the bucket list..."
Quick Escapes
Quick Escapes is led by Mark Highfield and Darren Placido .. as of 2016, over a year's video'd activities in Algonquin Park.